Clean-eating fine dining? It may be perceived as an oxymoron, but Frunatic is set to turn sceptics into believers.

Founded more than five years ago, Frunatic is a labour of love by affable owner Jason Fong (who hails from the finance industry), inspired by the teachings of his Taichi master. He's putting his money where his mouth is, having invested a substantial amount to develop this food philosophy of using nutrition to help maintain, restore and improve the health aspirations of all individuals, with the help of research from an in-house team of wellness professionals that include a nutritionist, dietitian and naturopathic doctor.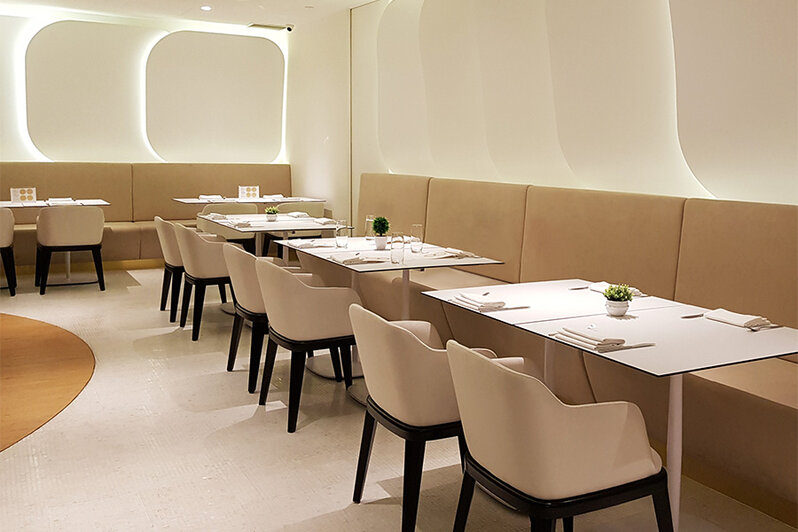 Aptly located in the basement of upscale
Palais Renaissance
in Orchard Road, the 30-seater restaurant boasts a stark and minimalistic white and beige décor, coming across perhaps a little too clinical. Adjacent to the dining area is a treatment room where clients are diagnosed by a nutritionist for any wellness deficiencies and then prescribed with a series of personalised meals from over 40 different therapeutic menus.
We were recommended two Omakase menus — "
Longevity & Calming
" for the gentleman and "
Detoxifying & Beautifying
" for the ladies. Both features natural foods and beverages without dairy, gluten, trans-fat, additives, cholesterol or preservatives, and are boosted with nutrient-rich superfoods and TCM healing herbs.