It is without a doubt that Veuve Clicquot is one of the most popular champagne brands today. The iconic yellow label that adorns every bottle made from the Maison is unmistakable. With over 200 years of history under its belt, it had accomplished a great deal in the wine industry. And its story is largely shaped by a bold woman who's as strong as the wine she made — Madame Clicquot. Widowed at 27, Madame Clicquot was left to take care of her husband's wine business. At a time when women didn't even have the right to own bank accounts, Madame Clicquot bravely took over the winery and fought to be seen as a credible winemaker.
Ahead, our chat with Gaelle Goossens, a leading winemaker at Veuve Clicquot, about her own journey in the wine industry, the legacy of Veuve Clicquot and the centrepiece of its portfolio, the Veuve Clicquot Rosé.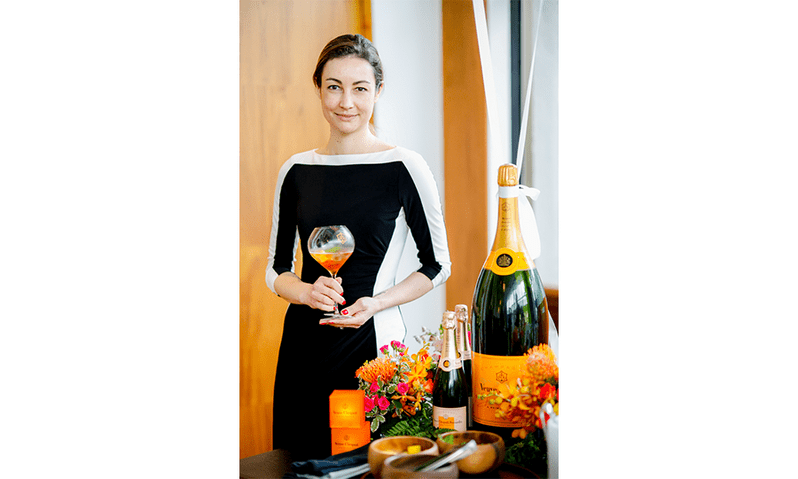 Until now, the wine industry is male-dominated. What would you say is the ultimate challenge of being a woman in a male-dominated industry during Madame Clicquot's time? And how does it differ from the challenges that you face now?
I think her main challenge was to be seen as a credible winemaker and businesswoman. She had to fight to be respected by her male counterparts. And you know everyone said that Madame Clicquot was a tough woman, but I think she had no choice. She had to be a tough woman to be respected. Today, I'm still challenged, in a way that when I meet people for the first time I have to be more knowledgeable than my male counterparts. That's maybe the unfair part of the job, but I take advantage of that situation. I push myself to learn more and to always strive to be better.
Madame Clicquot played with colouration and created the first known blended rose champagne. Why was the colour pink chosen?
Well, she was not really the one who decided to make a pink champagne. What she decided to do was to improve the quality of the pink champagne. Before that, we used to put the berries in the wine just to get the colour, however, it doesn't taste as good. So Madame Clicquot improved the taste and the overall quality of the wine.