There are indeed so many things to celebrate in life. But there are occasions that call for something a bit more special. Treat yourself — and your family and friends — to an evening of good food and wine as you celebrate at these venues. These culinary gems paired up — pun intended — with Marques de Casa Concha for the perfect wine and dine pairing called The Perfect Marques Match.
For a promotion or a new job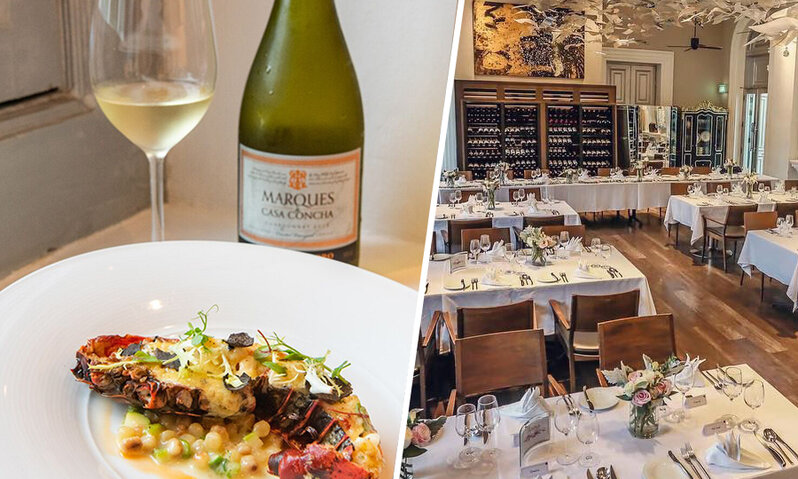 You finally scored the position you've been coveting for years! It's time to give yourself a pat on the back and a well-deserved gastronomic indulgence. Enjoy the five-course tasting menu at Flutes. Located at the National Museum of Singapore, Flutes was named one of the Top 101 Best Restaurants in Asia in 2013 and has since continued serving up dishes with a modern twist.
The meal starts off with the Port Augusta Bluefin Tuna with beetroot and horseradish. The dish is paired with the Marques de Casa Concha Sauvignon Blanc 2015. It's followed by the Blue Ridge Marron with truffle hollandaise, asparagus and Parmesan Fregola that goes well with the Marques de Casa Concha Chardonnay 2016. The meal continues with Fillet of Grass Whiting paired with the 2015 Marques de Casa Concha Pinot Noir. Next is a serving of Grilled Blackmore Wagyu Tri Tip with Jerusalem Artichoke, Kalettes and Sauce Perigord paired with Marques de Casa Concha Cabernet Sauvignon 2016.

End the meal with the Valrhona Chocolate Cake with vanilla ice cream and raspberry. It's paired with the Marques de Casa Concha Carmenere 2015.
You can avail of the pairings until the end of October.