No matter if you're a tea and teacakes person or a bar and bar bites aficionado, the recently revamped
MO Bar Singapore
— who took over the prime spot of the former Axis Bar and Lounge at Mandarin Oriental Singapore last November — has just the right menu, and view, for you.
Situated on the fourth floor of the luxury hotel establishment, MO Bar boasts a brilliant floor-to-ceiling window view of Marina Bay. Decorated with the Pacific Ocean as inspiration, its bespoke interior is a perfect combination of rustic and elevated sophistication. In short, it is hip, luxe, and very, very modern.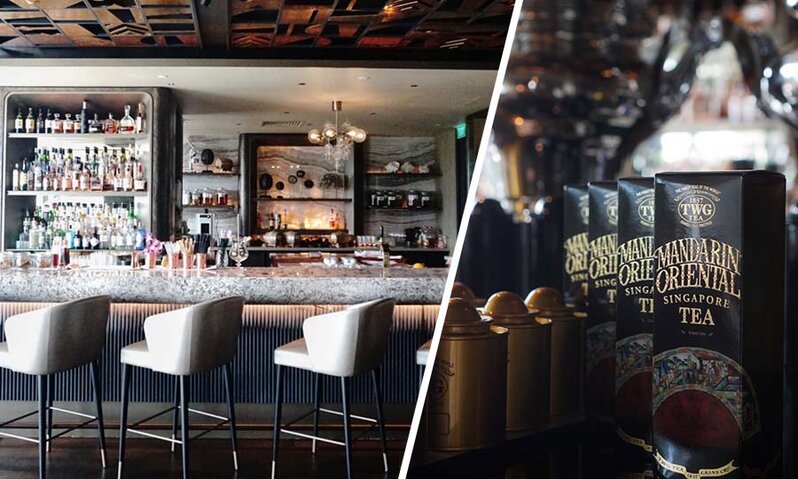 In the evening, enjoy the city skyline in all its nighttime splendour with a curated cocktail in hand. In the afternoon, feast your eyes (and your belly) on their popular five-course afternoon tea set that will set you on a nomadic journey to honour the region's richest flavours and cultures. For palates who welcome a twist to their flavours every now and then, you'll be happy to know that the afternoon tea set offers just the right amount of epicurean intrigue and menu changes are made on a bi-monthly basis.