I have high expectations for the
ReFa Clear
cleansing device (SGD360/~USD275) as it is produced by the same manufacturer of my ReFa Active massage rollers. I have been using the rollers for more than three years now to keep my chin from going south. Despite storing it in a plastic tub in my hot and humid bathroom, the titanium-coated rollers and stainless steel handles are still in pristine condition, so my expectations for the cleansing device is pretty high.
Packaging, size and colour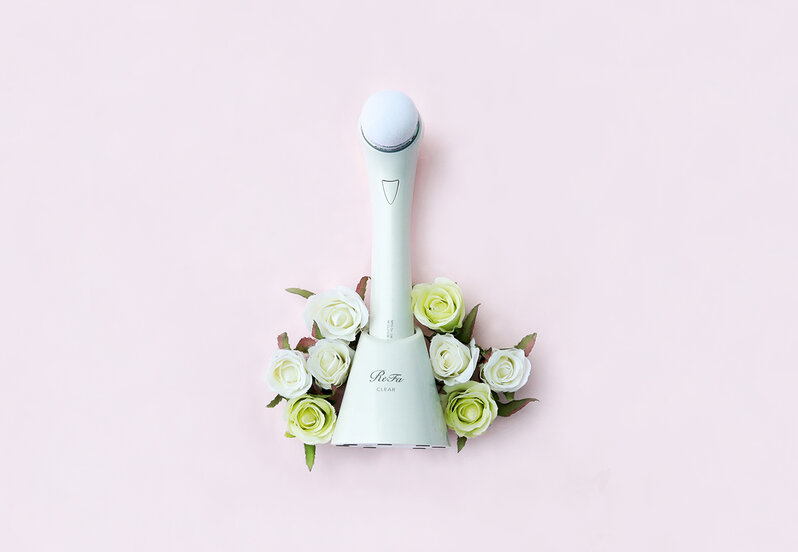 Streamlined and with a slim handle, it is aesthetically pleasing and fits well in the hand. The brush head is pristine white, soft and fluffy like a bunny's tail. At first glance, the brush resembles a dense sponge, only upon closer look does it reveal that it is made of ultra-fine soft bristles packed densely together.
There is only one button on the ReFa Clear acting as a toggle to move between the three cleansing modes, which are soft, clean and deep. The device automatically stops after one minute to prevent over-cleansing except for the deep cycle, which lasts 30 seconds and recommended for deeper cleansing in areas with more clogged pores, usually in the T-zone.