It's not just you who deserves a treat this Valentine's Day. The upcoming romantic holiday is also the perfect opportunity to showcase your love for your man. Aside from acts of service, loving words, spending quality time and physical touch, giving thoughtful gifts is a great way to make your SO feel special. But we all know how challenging it can be to find the perfect present. To help you with your shopping, here are some gift ideas that your man might fancy.
A good grooming kit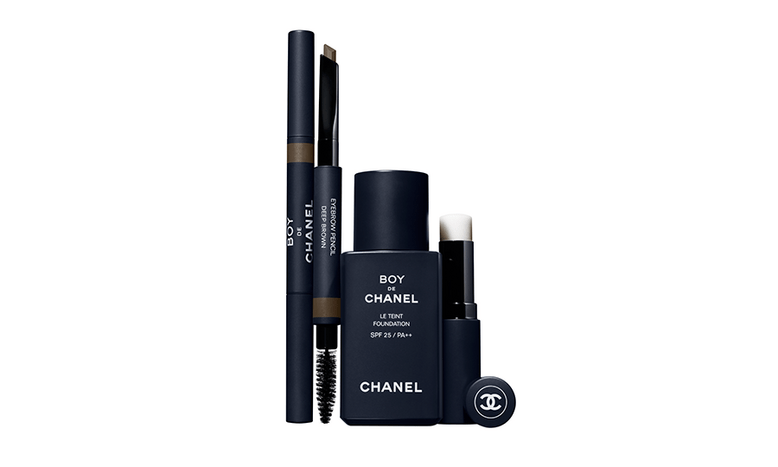 BOY DE CHANEL Lip Balm 001, SGD55/~USD40.71; BOY DE CHANEL Le Teint Foundation, SGD114/~USD84.38; BOY DE CHANEL Stylo Sourcils, SGD62/~USD45.89
It's a given that anyone wants to look their best. But unlike us, men have a hard time finding the right grooming products to help them achieve a flawless look. Undoubtedly, one of the best cosmetics for men in the market right now is the newly launched Boy De Chanel. If your man has been on a futile search for a good grooming kit, he'll surely appreciate it when you give him this one.
A fresh scent
Price unavailable
Rich musky scents may be the most popular pick for men but, for a change, add a fresh fragrance to his collection. He may like Azzaro's Chrome Aqua. It's an interesting fragrance that is said to capture the aquatic freshness of the Mediterranean. The perfume has top notes of grapefruit and green apple with a heart of spearmint and basil. Finally, it closes with the spicy note of Vetiver essential oil.